---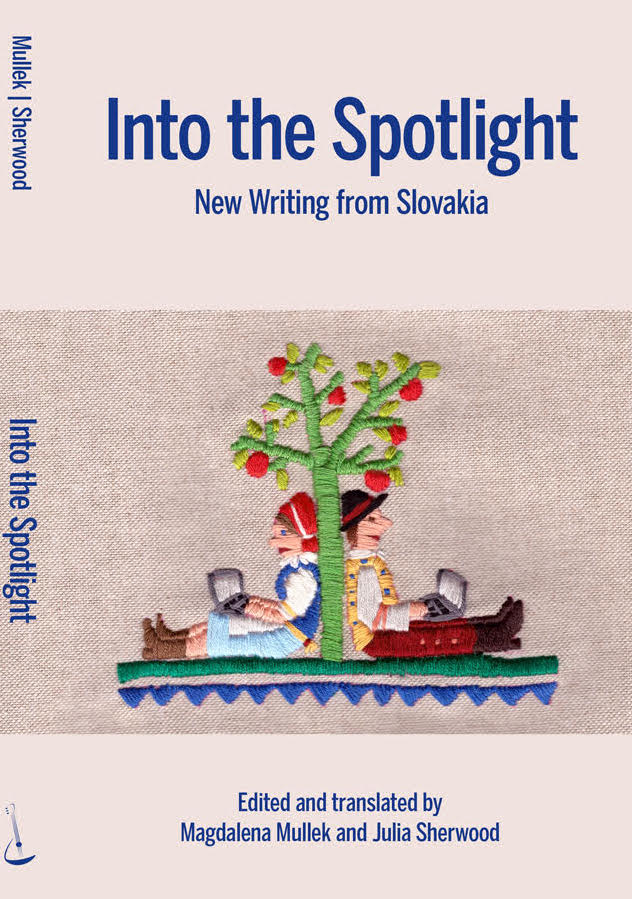 October 3, 2017: Slovak Writers Event
Into the Spotlight: New Writing from Slovakia
Tuesday, October 3, 2017
6PM-7:30PM
Boston University
TBD
It will be followed by a book-signing and reception.
Into the Spotlight: New Writing from Slovakia features the best of what Slovak literature has to offer today. The sixteen authors presented here have all been shortlisted for, and many have won, some of the most prestigious Slovak and European literary awards. They represent the Slovak literary scene across the lines of gender, age, style and subject matter. Most importantly, all of them are living authors, engaging with today's world and carrying on conversations with other contemporary writers and readers.
Participant bios:
ZUZANA CIGÁNOVÁ (1947) is an actress and a writer. She studied acting at the Academy of Performing Arts in Bratislava, and since 1970 she has worked at the Slovak National Theater. In addition to her stage performances, she has been in about two hundred television productions and in more than a dozen feature films. Cigánová made her literary debut in 1991 with the travelogue Kúsok cesty okolo sveta (Little Ways Around the World). Her 2007 book Šampanské, káva, pivo (Champagne, Coffee, Beer) was shortlisted for Anasoft Litera, as was her 2012 novella Špaky v tŕní (Cigarette Butts in the Brambles). Her writing abounds in playful language and spontaneous narration.
MICHAL HVORECKÝ (1976) is a writer, journalist, and translator who works at the Goethe Institute in Bratislava. He studied aesthetics at the University of Constantine the Philosopher in Nitra. In 1998 he made his literary debut with the book Silný pocit čistoty (A Strong Sense of Cleanliness). Since then he has published nine other books and has been a regular contributor to several newspapers and magazines in Slovakia and Germany. His books have been translated into German, Polish, Czech, Bulgarian, Serbian, and Italian.
MAGDALENA MULLEK was born and grew up in Košice, Slovakia, but moved to the United States more than twenty years ago. She is an independent literary translator and scholar. Her translations from the Slovak have appeared in The Dirty Goat, Alchemy, Ozone Park, TWO LINES, Words Without Borders, Slovak Literary Review, and B O D Y. She was one of the translators of the Dedalus Book of Slovak Literature. Magdalena lives in Orlando, Florida, with her husband and their daughter.
Book reviews:
Michael Stein in B O D Y: http://bodyliterature.com/2017/03/31/slovak-fiction-week-into-the-spotlight/
Zuzana Slobodová in European Literary Network: http://eurolitnetwork.com/rivetingreviews-zuzana-slobodova-reviews-into-the-spotlight-new-writing-from-slovakia-edited-by-magdalena-mullek-and-julia-sherwood/